The Mal Thursday Show #53: Mass Pike Memory Lane
Mal Thursday takes a trip in time and space to the Commonwealth of Massachusetts for "Mass Pike Memory Lane," an episode featuring 30+ Bay State bands from the past 50 years. Presented in Living Monophonic Sound.
Playlist:
THE REAL KIDS: Better Be Good
THE REMAINS: Once Before
THE BUGS: Slide
THE BARBARIANS: Hey Little Bird
THE BOLD: Gotta Get Some
COBRAS: I Wanna Be Your Love
THE ROCKIN' RAMRODS: She Lied
THE MODERN LOVERS: Roadrunner
BARRENCE WHITFIELD & THE SAVAGES: Ramblin' Rose
THE NEIGHBORHOODS: The Prettiest Girl
THE HOPELESSLY OBSCURE: She's My Best Bette
THE BROOD: In and Out
THE FLIES: In the Dark
THE ODDS: I'll Make You Sorry
THE PRIME MOVERS: 1-2-5
CLASSIC RUINS: Geraldine (I Need Money)
LYRES: Tear You Up
KENNE HIGHLAND CLAN: Everybody's a Lyre
PRESTON WAYNE FOUR: Kumbaya (bed)
DMZ: The First Time (Is the Best Time)
THE MALARIANS: Good Times
THE VOODOO DOLLS: Bad Feeling
THE UNBAND: We Like to Drink, We Like to Play Rock n' Roll
TAG SALE: Why You Smilin' (Live at the Pulaski Club)
SCUD MOUNTAIN BOYS: Midnight Cowboy (bed)
MISSION OF BURMA: That's When I Reach for My Revolver
SEBADOH: Skull
NEW RADIANT STORM KING: I Am a Scientist
BUFFALO TOM: Going Underground
THE PIXIES: Ed Is Dead
MORPHINE: Cure for Pain
MUCK AND THE MIRES: Gone, Gone, Gone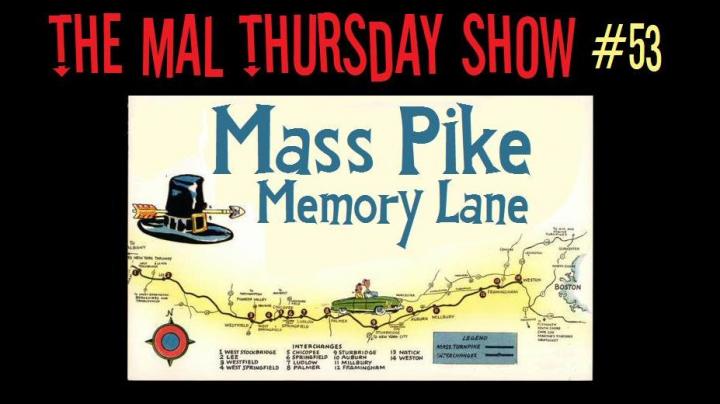 Be the first to respond!