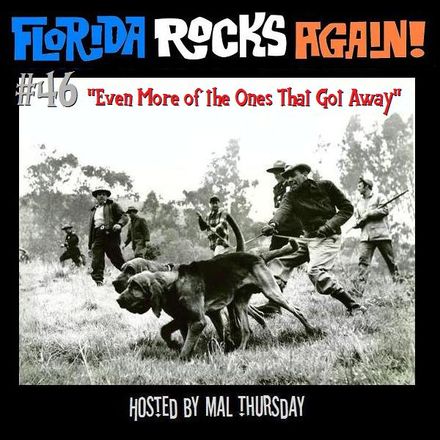 Mal Thursday is back with a third volume of Floridian garage, rock, and soul records previously unheard on the podcast. Produced by J.M. Dobies and Jeff Lemlich. Presented in Living Monophonic Sound.

Playlist:
THE ROVIN' FLAMES: Gloria
THE 31st OF FEBRUARY: Wrong
THE SANDPIPERS: Stand Up Girl
THE YOUNG STRANGERS: She's Gone
THE EMOTIONS: Sometimes
BOBBY GOLDSBORO: Hold On
MIKE VETRO & THE CELLAR DWELLERS: That's Not True
THE ROVIN' FLAMES: J.J.J.D.
THE TEDDY BEARS: Baby You Go Around
THE DALTON GANG: Our Love
THE MEMBERS: I Wish I'd Never Met You
CONLON & THE CRAWLERS: Midnight Reader
THE DEEP SIX: One and One
THE EPICS: Cruel World
WE THE PEOPLE: By the Rule
SAM & DAVE: Hold it Baby
JOHNNY K. KILLENS & THE DYNAMITES: I Don't Need Help
HELENE SMITH: Pain in My Heart
BETTY WRIGHT: Good Lovin'
FRANK WILLIAMS & THE ROCKETEERS: Good Thing, Pt. 1
CLARENCE REID: No Way Out
THE KOLLEKTION: My World is Empty Without You/Savage Lost
BLUES IMAGE: Can't You Believe in Forever/Parchman Farm
THE QUEENS KIDS: Villain
THE EDGIN ENDS: Whatever's Right
SUBSCRIBE | SUBSCRIBE TO GPPR | FACEBOOK | TWITTER
Florida Rocks Again! on Surf 97.3 FM, each and every Saturday night from 8-10 p.m. Eastern, streaming at www.flaglerbeachradio.com.