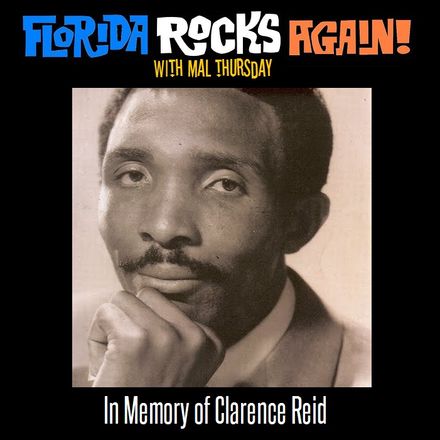 Mal Thursday pays tribute to the late Clarence Reid, the Miami-based soul singer-writer-producer better known as his X-rated alter ego Blowfly. Thanks to Blowfly's longtime drummer/manager Tom Bowker and Florida Rocks Again! music guru Jeff Lemlich for their picks to click from Clarence's vast catalogue. Includes bonus early Blowfly material (NSFW). Presented in Living Monophonic Sound.
Playlist:
CLARENCE REID:
Nobody But You Babe
Push a Little Harder (with THE DELMIRAS)
I Refuse to Give Up
Part Time Lover
Like White on Rice
I'm Your Yes Man
Cookie Man Pts. 1 & 2 (with THE BLOWFLYS)
Polk Salad Annie
Skunks, Hogs, and Dogs
No Way Out
25 Miles
Masterpiece
DEEP CITY BAND: Masterpiece
BIG MAYBELLE: 96 Tears
BETTY WRIGHT: Clean-Up Woman/Girls Can't Do What the Guys Do/The Best Girls Don't Always Win
DELLA HUMPHREY: Don't Let the Good Girls Go Bad
LYNN WILLIAMS: Don't Be Surprised/I'll Except
THE NEW CLARENCE REID: Cadillac Annie
THE MIGHTY DOGCATCHERS: Nasty Dog
JIMMY "BO" HORNE: Hey There Jim
PAUL KELLY: The Upset
CLARENCE REID: Running Water
BLOWFLY: Weird World/Hold on, It's Runnin'/Hole Man/The Sperm is Gone/Outro
FLORIDA ROCKS AGAIN! every Saturday night 8pm Eastern on Surf 97.3 FM, streaming at flaglerbeachradio.com.