Chapter One: Chunk Records is Born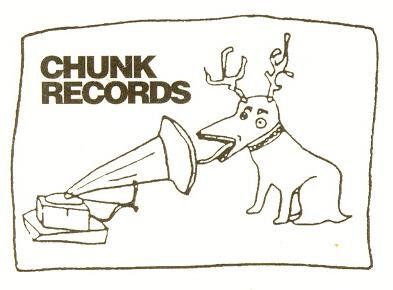 Back in the Spring of 1986, I had just graduated from Hampshire College with a largely useless Bachelor of Arts degree in Creative Writing and Theatre. I split up with my cute L.A. girlfriend, who promptly went home and started dating some dickhead whose video was getting played regularly on MTV (for the record, it was one of the guys from David and David -- I think his name was David). After six years as a college student, I was thrust into the real world with no girlfriend, no job and no prospects. I could have applied to grad school or gone out and gotten a real job. But I wasn't having any of that.

I was in a rock n' roll band.

The Malarians had formed in the Spring of 1984 as an homage to the mid-'60s garage bands that I dearly loved. Clad in black turtlenecks, specializing in four-chord rave-ups and crude lyrical motifs, the group evolved from an art project into a working band over the Summer of '85. I convinced guitarist John Lebhar to join the band, and become "Johnny Tomorrow." I co-opted the rhythm section of local punk band Pleasant Planet, drummer Eric Payne, alias "Lime Rickey" and bass player Kent Garver, a/k/a "Slater Awn." I was "Mal Thursday," the lead singer, harmonica player, and organist, but I was no great shakes as a keyboard player, so I got original member Jimm Erickson (a/k/a "Reverend Jimm" a/k/a "Jimm Chanson" a/k/a "The Old Man and the Sea") to sit in on Farfisa organ. He was later replaced by Bob Sherwood, better known as "Bob Medley," who had played drums in an earlier incarnation of the band.

Hey, if you wanted to be in my band, you had to have a stupid pseudonym. More than 20 years later, I still use mine, albeit strictly part-time.

So, having just graduated from college, instead of pursuing a legitimate career, I went into the music business. If we were going to make it, we would have to make a record. And since no self-respecting record company was going to sign us, we made up our own. Thus, Chunk Records was born. The origin of the label's name came from Johnny's day job doing construction at the local VA hospital, where a certain unfortunate Viet Nam vet with shrapnel in his brain was often heard to exclaim, "Chunk!"

CH1001: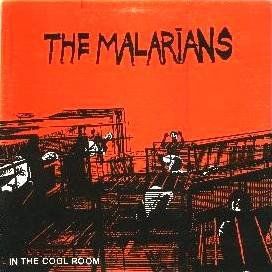 The Malarians: In the Cool Room LP

Tracklist: One Time Only/The Lone Star Surfer/Gilligan's Wake/Super Lungs (My Supergirl)/Old Enough To Know/Little Girls Cry/Tuesday's Child/Mopar/Brightness/Deep Inside/Up To No Good
Earlier that year, we'd travelled to Wallingford, Connecticut, to record at Trod Nossel Studios, where the Wildweeds had recorded their 1967 hit record "No Good to Cry," and where fellow garage revivalists Plan 9 had cut their first LP. We made a record that sounded nothing like what I heard in my head, and not nearly as good as we sounded on stage. But we had made a record, and we sold a shitload at our shows and in the local shops. The highlights included a nice arrangement of Donovan's "Superlungs (My Supergirl)" and a couple of holdovers from Pleasant Planet, "Brightness" and "The Lone Star Surfer."

I'll let ace garage-o-phile Moptop Mike Markesich explain the difference between In the Cool Room and the Malarians' live attack: "I saw these guys play three times in New Haven, CT, where I live, back in '86 - '88. I bought their LP when it came out, and I couldn't believe how bad it SUCKED! VERY slick, synthy-sounding...NOTHING like their live shows. I thought these guys were incredible live. The first time I saw them, I was floored. One of the best sets of 60's garage I've ever heard. Lots of energy, and could these guys SING! They covered "Little Girl" by the Syndicate of Sound (No one else has come close to doing this justice), and "Walk In The Sun" by the Turtles, which blew me away -- I mean, who in 1986 would cover that track? ...The Malarians were strictly all about FUN. Their sound was GREAT and their live sets RULED --swingin', rockin' and just plain done right. Which has always made it a mystery to me why their LP In the Cool Room blew quite so hard. There's a 12" EP called Know that gives you a MUCH better idea of what they were all about. With their haircuts and singer Mal Thursday's (JM Dobies) Buddy Holly horn-rimmed glasses, they looked totally Zombie-fied, and they had a GREAT presence and a really strong sound. JM was a major ham and a blast to watch..."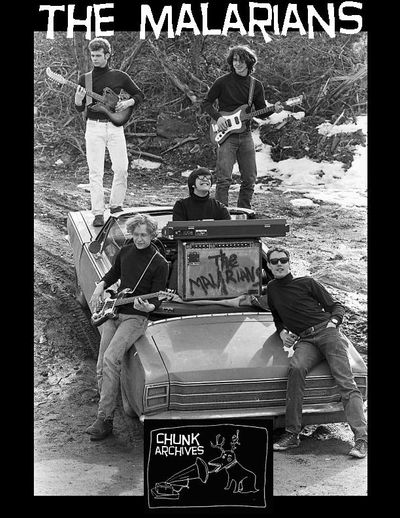 In 2009, Johnny Tomorrow retrieved the 24-track master from Trod Nossel, baked the tapes, remixed and remastered the record, restored the smokin' cover of the Unrelated Segments' "Where You Gonna Go," and voila, the album now sounds like it should have in the first place. Even MopTop Mike would dig it now. The remixed, remastered version is available as an mp3 album on iTunes, Amazon, and all the other usual suspects, and via the Chunk Archives Bandcamp.
Unfortunately, back in '86, we didn't really know what the hell we were doing.
But redemption was just around the corner...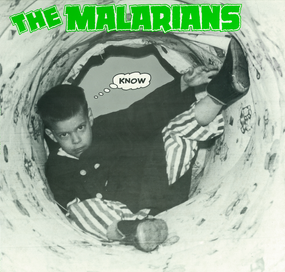 CH1002: The Malarians: Know EP

Tracklist: Once Upon A Time (In Your Mind)/Hexon Blood Beat/Good Times/What's New, Pussycat?/No

Having grown disenchanted with the sound on our first album -- the overproduction, the dry mix, the Jiffy Pop drum sound -- we shopped around for another studio. I wanted to record at Fort Apache, a funky 16-track studio in South Boston where the Pixies had recorded some of their best stuff, and that's where we ended up. We worked with Jim Fitting, from the band Treat Her Right (which featured a pre-Morphine Mark Sandman) and Sean Slade, who would go on to co-produce Radiohead's 'The Bends' and Hole's 'Live Through This,' among others.

Unfortunately, we were a little short on cash, the chump change we made on gigs not being enough to fund another full-length. So we had to make do with an EP, which was a drag, because we were at our peak musically, had better songs, and we'd finally found a good place to record. We'd also figured out how to better market the band (although we were still pretty much clueless), and our second record, the 'Know' EP, got good reviews, radio airplay all over the country, and charted on CMJ. For the cover art, we used an old photo of me taken by my Dad back in 1966 (our first LP's cover art was a variation on the Beatles' first album, Please Please Me, with the Northampton State Mental Hospital standing in for the EMI building).

All five songs on the record were worthwhile: "Good Times," was a strong cover of a hilarious Texas garage 45 by Nobody's Children; "Hexon Blood Beat," another number we borrowed from Kent and Eric's old punk band, was a vicious, hard-driving instrumental; "No," which started out as a Cramps-like creeper, had evolved into a gothic epic of malevolent fury; my favorite cut, "Once Upon a Time (In Your Mind)," which I co-wrote with Bobby, was a menacing blend of baroque folk-rock and all-out stomp; and our version of "What's New, Pussycat?" always used to slay 'em when we played it live.

However, we failed Economics 101 because we'd used a significant portion of the run as promos to get all that press and airplay, quickly sold out of the copies we had left, and never were able to repress. Instead, we went back to Fort Apache to record the Great Lost Malarians Album. So it goes.

'Know' has been reissued as a two-for-one album with the 1989 live recording 'Finished in This Town' by Chunk Archives, and is downloadable on Amazon, CD Baby, and via the Chunk Archives Bancamp page.

CH1003: The DeMilos EP

Arguably the most obscure title in the Chunk discography, the DeMilos' EP was originally going to be self-released, but the group felt that being affiliated with the mighty Chunk label would help them get press, airplay, gigs, and the all-important "indie cred." Ten years later, when the label was on its last legs, the practice was revived for releases by Drunk Stuntmen, the Coopers, and Tag Sale, among others. So the DeMilos paid for everything, and we lent 'em the logo, for what it was worth. Ultimately, not much, as the band broke up soon thereafter. Bass player Cheri Knight ended up in the Blood Oranges, and made some nice Americana/alt-country stuff on her own.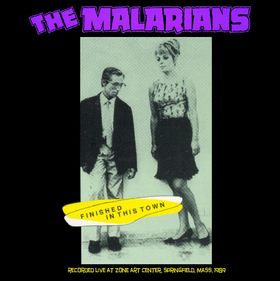 CH1004: The Malarians: Finished In This Town
Tracklist: Get Outta Dallas!/Hexon Blood Beat/Broke Down/Prison Habits/#1 Hit Song/Brightness/Action Woman/Sky Wild/Astral Plane/Good Times/Paranoia/This/She Lied/No/Good Times/Don't Want You Either

For reasons once clear and now obscure, the band began to disintegrate in 1989. For one thing, Kent had developed a severe chemical dependency problem, and road trips to gigs and to the recording studio often required a detour to the methadone clinic in Holyoke. Johnny was growing frustrated with a lot of things, and looked forward to having "a real band" with a "real singer." Bobby had an acoustic duo where he could indulge his obsession for XTC and "songcraft." When I started a side project with Kent and my friends the Lonely Moans, so I could play some Stooges-like stuff and be free of "group democracy," the other guys took this as an opportunity to bolt. Johnny, Bob, and Eric tendered their resignations during a rehearsal, to which I responded, "Well, I shall have to replace you then." It was straight out of 'Spinal Tap.'

Kent and I soldiered on, honoring a commitment to open for Treat Her Right at the Rat in Boston. We used a cassette of backing tracks from our unreleased album and one from the Beach Boys' 'Stack-o-Tracks' in place of the departed members. It was Garage Karaoke. When I explained to Mark Sandman that three-fifths of the Malarians had quit the band, he replied sagely, "That's sort of like when three-fifths of a marriage breaks up."

Out of spite, sheer orneriness, and lack of better things to do, Kent and I continued the band, recruiting Mike from the Moans, Steve from Wingtip Sloat, and a guy named Peter "Spec" McHugh (we called him that because we told him he had gotten the gig "on spec," meaning we didn't have to pay him). We hired a mobile recording truck and taped our second gig, at the Zone in Springfield, scene of many triumphant shows in the past.

The resulting live album, produced by me and Sean Slade, was a cassette-only release, because by the time it came to make the CDs, the band was no more. Kent and I overdubbed most of the lead vocals at Fort Apache, owing to the poor performances that had been captured live. I remember I had to talk him out of committing suicide prior to the dubbing session. "Just cut your vocals, man," I told him, "Then you're free to do what you have to do."

Since the live engineer had neglected to mic the audience, we covered up the depressing lack of crowd noise with random soundbites from biker movies, heavy on the Dennis Hopper.

'Finished in This Town' has been reissued  by Chunk Archives as a two-for-one album with the 1988 'Know'  EP, and is downloadable on Amazon, CD Baby, et al; Also available as a deluxe limited edition CD exclusively at The Malarians Online Superstore.
After the 1990 release of 'Finished in This Town,' I decided to get out of the rock & roll business altogether, but, like Michael Corleone in 'Godfather III,' "they keep pulling me back in!" I started another garage band, Mal Thursday and the Cheetahs, and revived the Chunk label. But that story will have to wait until the next episode.

In March of 1994, unable to overcome his addictions, Kent ultimately did take his own life. I miss him and the days and nights we had as friends and bandmates.

Chapter Two: The Savage Return of Chunk Records

By 1991, I had moved on from my days as the madcap frontman of the Malarians. I had gotten hired as the head baseball coach at Hampshire College, and held down a steady job as a radio personality on WRSI, and as a rock 'n roll know-it-all behind the counter at Dynamite Records. I was living in a duplex on South Street that dated back to the early 19th century (with very low ceilings -- I must have bumped my head dozens of times, which may explain a few things). Our twenty-something landlords, John and Carlo, went bankrupt and lost the house to the bank. Carlo told me to stop paying rent, and for the next six or seven months, I lived for free, except for the cable bill and the massive gas bill (the house was poorly insulated, to say the least).

Living rent-free allowed me to accrue enough capital to start a small business. While I could have started any number of potentially profitable and socially responsible business ventures, I chose to bring Chunk Records back from the grave. Inspired by the rise of Nirvana and the example of Sebadoh's "Gimme Indie Rock" 7-inch, I reinvented Chunk as a purveyor of limited edition 45s. At the time, labels like Sympathy for the Record Industry were doing great things with the format, which at one time had been the dominant medium, until it was surpassed by the LP, and later the CD. I wanted to emulate the Sub Pop Singles Club, but I knew I didn't have enough loot to put out a record every month. I decided to start small, and I had just the right song to relaunch the label.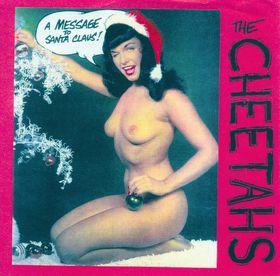 CH451: THE CHEETAHS: A Message to Santa Claus/That's Your Problem 45

After the break-up of the Malarians, I made a point of not starting another band, reasoning that the rock 'n roll lifestyle was just so much wanking into the wind. However, one of the dudes on my baseball team, Ezra Gale, played guitar, as did my roommate, Chris Soucy, and we threw together a band to play at a fundraiser for the team. We called it the Mal Thursday Experience. Having gotten another taste of the joy of kicking out the jams on stage, I was hooked, and decided to turn up the knobs to 11.

Ex-Malarian John Lebhar had started a band called Farmhouse, which was sort of an uneven blend of R.E.M. and CSNY. Although I didn't care much for the music they made (I tended to dislike all of my ex-bandmates' new projects), I did admire their live version of the James Gang's "Stop" and especially their rhythm section, which I stole to transform the Mal Thursday Experience into the rock powerhouse that would become the Cheetahs. Bassist Brent Nielsen was a jazz player, but was capable of John Entwistle-type lead runs, while drummer Nelson Bragg, who now plays with Brian Wilson's backing band the Wondermints, was not only a great drummer, but also sang like an angel.

We worked up a killer set, many of the tunes ("Try It My Way," "Spundalina," "It's All Going By Too Fast," etc.) coming from a rock opera I was writing with Chris, loosely based on my old friend and bandmate Kent Garver's losing battle with heroin addiction. We went into Slaughterhouse Recording in the Summer of '92 to lay down our best stuff. Among the resulting 11 tracks was a profane rewrite of the Malarians' "Get Outta Dallas" called "A Message to Santa Claus":

"Fuck you, Santa Claus / You never done nothing for me / Said there weren't no toys / When I looked under my Christmas Tree / Fuck off, Fatso You whacked-out, sad, sick clown / Get outta Brooklyn / Turn them reindeer around!"

In October, Chunk released "A Message to Santa Claus" with a naked Bettie Page on the cover and a cover of the Outsiders' "That's Your Problem" on the B-side, in a limited edition of 300 copies on festive red vinyl. It quickly sold out (and would sell out a second pressing on green wax the following year), and Chunk Records was back on the map.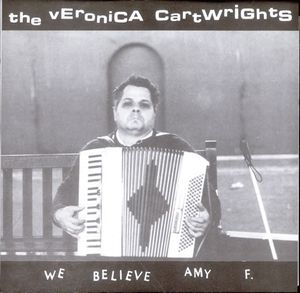 CH452: THE VERONICA CARTWRIGHTS: We Believe Amy F. EP

Hey Girl/Mirror Mirror/Everything I Own

One of the crucial elements in Chunk's rebirth was my role as the master of ceremonies and booking agent at the Bay State Hotel in Northampton, which had started with an arts grant I had received to create a live performance series called the Bay State Cabaret, originally intended to be a mix of bands from various genres, spoken word artists, comedians, etc.

The first show, in early '92, demonstrated that the format needed to be tweaked: the female comedian wasn't funny, the spoken word guy was a waste of time and space, and the crowd was anything but. A crowd, that is. By November, I had refined the formula to feature nothing but music, with a show headlined by the Lyres and the Cheetahs that was a rousing success. Another show, in January of '93, headlined by Sebadoh, was packed to the rafters, and the following Monday, I got hired to put on regular gigs at $400 a week, plus a cut of the door. I started getting a lot of demo tapes, and began to put together the next volley of Chunk releases. I had already decided to put out singles by New Radiant Storm King, whose first CD My Little Bastard Soul impressed me mightily (they were also students at my alma mater, Hampshire College), and Angry Johnny, a local artist and profilic songwriter of psycho-billy death ballads and gutbucket, shit-kicking country-punk.

One of the demos that impressed me came from a band called the Veronica Cartwrights, named after a '70s character actress who specialized in playing nervous types, and fronted by Californian Jeff Lloyd, featuring some tasty fuzzbox action (I was always a sucker for good fuzz). I took them into the studio (on their dime, of course), and recorded four songs, three of which comprised their debut EP. Lloyd's quavering voice was off-putting to some, and some critics were unkind to the band's version of Bread's "Everything I Own," but I dug it all. Established local bands like Free Press and the Big Bad Bollocks were probably affronted that I ignored them in favor of an unheard-of little band that had only played a handful of shows, but I was trying to forge my own aesthetic, and besides, Free Press sucked. And the Bollocks wouldn't let me take a cut of the door at the Bay State (which was partly how I could afford to make records in the first place), so the hell with them.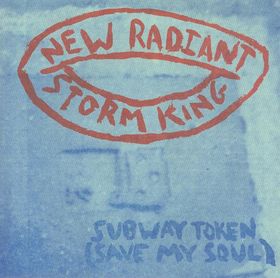 CH453: NEW RADIANT STORM KING: Subway Token (Save My Soul)/Rival Time (Viral Mind)/Lord Is Coming 7-inch

As I mentioned earlier, New Radiant Storm King was the real deal. Their first full-length was full of good songs and good ideas, and they had two distinct voices in Peyton Pinkerton and Matt Hunter, and the third, their drummer Elizabeth Sharp, was pretty distinctive in her own right. Sharp created the cover art for their 3-song 7-inch, and the top side, written and sung by Pinkerton, "Subway Token (Save My Soul)," stands as the most accessible number in their 15 years as a band. Their friend Zeke Fiddler would later pay homage by stealing the riff for his Chunk single, "Half Inflated."

Storm King would go on to release several more tracks on the Chunk imprint, most notably the split 7-inches with Silver Jews and Guided By Voices. Two full-length projects, a vinyl reissue of the band's first album 'My Little Bastard Soul' and a singles comp called 'Singular, No Article' were originally slated to be released by Chunk, but later saw the light of day with other labels.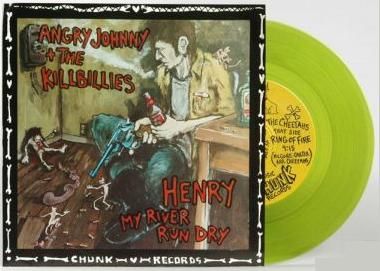 CH454: ANGRY JOHNNY: Henry/My River Run Dry (with THE KILLBILLIES)/Ring of Fire (with THE CHEETAHS) 7-inch

Angry Johnny is indeed a prolific artist, both as a painter of gruesome outsider art, and as a songwriter/performer, with literally hundreds of songs to his credit. His lone 45 for Chunk consists of a typically violent tale of love and revenge about an unfortunate young man named Henry, who meets his comeuppance at the hands of the local cops. The B-side was Angry fronting the Cheetahs' arrangement of Johnny Cash's "Ring of Fire." His vocals are a little undermixed on the record, owing to producer Sean Slade thinking that it was just a bar-band cover-type throwaway, and not destined for release as a single. He also expressed his distaste for Johnny's pig squeals over the rave-up at the end. On Mountain Dew-colored vinyl.

Angry Johnny has carved out a solid career for himself, having released several full-lengths with the Killbilies, and several more of his brooding solo work (sadly, Bones, a collection of acoustic numbers about a certain old flame of ours, remains unreleased). He also created the cover art for Dinosaur Jr.'s 'Where You Been?'

I just found out that he played in Austin last Saturday night. I'm sorry I missed him.

For more on this unique American artist, visit getangry.com.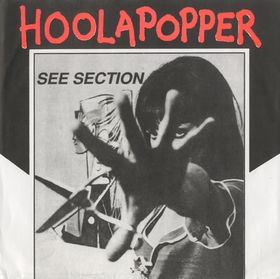 CH455: HOOLAPOPPER: See Section/Racing for Nowhere/Tacks & Nails 7-inch

Hoolapopper was a short-lived band from Ware, Massachusetts, whose demo caught my ear in late '92, as a nice blend of crunchy, metallic guitar and good ol' "pop smarts." Mind you, this was before bands like Blink 182 forever sullied the term "pop-punk" with their whining wankery. But I digress. I liked Hoolapopper, both as a band, and as good dudes. Tom, Matt, and Garrett were honest joes who could write good songs and rock a room with the best of them.

But like I said, they didn't last long, and soon moved on to other projects. Tom Shea ended up playing drums and mandolin with the Scud Mountain Boys (read all about their skulduggery in Chapter Five, "The Decline and Fall of Chunk Records"), Matt Hebert went on to front Ware River Club and his current band Haunt, while Garrett Fontes had a lengthy run drumming for New Radiant Storm King.

Chapter Three: Salad Days

1993 was what you could call a "watershed year" for Chunk, the Bay State, and the Western Mass music scene in general. The previous year, Billboard had written a story pegging Northampton as "The Next Seattle," prompted by a guy named Dave Blowhair who had a local label called JamaDisc that was the antithesis of what I wanted Chunk to be. Blowhair blew his wad on CDs by the Big Bad Bollocks, Dieselmeat, his own band (the name escapes me) and a spotty compilation of local bands entitled Big Fish in a Little Pond.

I hoped to stay around for the long haul, and build the label at a sane pace. The first step toward establishing the label had been taken. Most of our first wave of 45s had sold well enough to establish Chunk Records as a force to be reckoned with by the major independent distributors (most all of which have since been rendered extinct by the rise of digital downloads). For the time being, I wanted to stick to 7-inches, but ultimately, I hoped to develop artists that would release full-length albums for the label. Then, when they got snapped up by a major label, the buyout money would fund more records for more bands. And when those bands got signed, the buyouts would fund even more records for even more new bands.

Of course, you know what they say about the best-laid plans of mice and men...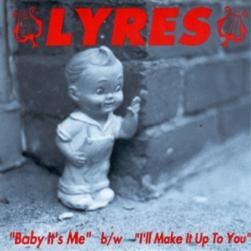 CH456: LYRES: Baby It's Me/I'll Make it Up to You 45

One of my favorite bands of all-time is Boston's Lyres, who have churned out an amazingly consistent body of work since their inception in 1979. Formed in the wake of the break-up of Beantown punk legends DMZ, and led by the mad genius of Jeff "Monoman" Conolly, the band has gone through many line-up changes, but thanks to Jeff's obsessive vision (some would call it "tunnel-vision"), they have remained true to their time-worn aesthetic. Inspired by '60s garage bands like the Sonics and the Remains, the Lyres' sound combines Conolly's distinctive voice and Vox organ playing with tremoloed guitar, crash and boom drums, and the fluid bass work of Rick Coraccio.

I approached Conolly about releasing a Lyres 45 on Chunk, and he was receptive, providing I paid him an advance, and use his ace version of Richie and the Renegades' "Baby It's Me" as the A-side. The B-side was an alternate version of the Roadrunners' "I'll Make It Up to You" that I preferred to the version on the Happy Now album on Taang!

The resulting vinyl was one of Chunk's finest hours.

Both sides were reissued a couple of years later on Norton's 'Those Lyres' compilation.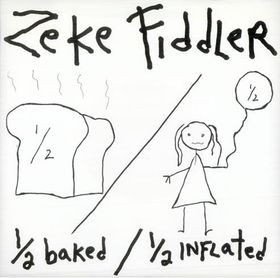 CH457: ZEKE FIDDLER: Half-Baked/Half-Inflated/Brave Doorman 7-inch

Zeke Fiddler was a fixture in the Northampton scene. While at Hampshire College, he began to perform his original compositions at shows on campus, and was later adopted as sort of a mascot by J Mascis and the Dinosaur Jr. entourage. When I met him, he had just inked a deal with the indie label SpinArt to release his Waterproof album, which had to be negotiated away from Dave Blowhair, with whom Zeke had signed a criminally one-sided deal in '92. I booked him to play a show at the Bay State, and we became friends. He told me he had hated me for making fun of his name on the air when he had called in a request to The Mal Thursday Show on WMUA a few years earlier, but I assured him I probably just said "Zeke" a bunch of times because it was a cool name. Anyway, at the time, I was recording a lot of the shows with a TEAC four-track, and took a liking to one of his songs, "Half-Baked."
He went into Slaughterhouse with a band that included Matt Hunter of New Radiant Storm King, and laid down a conceptual double A-side, "Half-Baked" and "Half-Inflated," along with an instrumental, "Brave Doorman," named after Zeke's part-time role at the Bay State.
 
Zeke later disowned me because I had "disappointed" him, by dropping the ball on the scene, I guess, by my abominable post-divorce behavior, and by putting out the Flycatcher CD.

Can't really blame him for that one.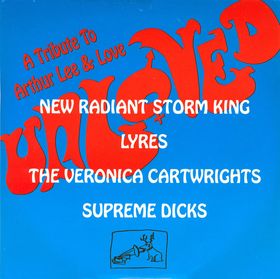 CH458: UNLOVED Double 7-inch:
A Tribute to Arthur Lee and Love

NEW RADIANT STORM KING: My Little Red Book/LYRES: Signed D.C./THE VERONICA CARTWRIGHTS: A Message to Pretty/SUPREME DICKS: Can't Explain
 
In the song "Cure For Pain" by Morphine, Mark Sandman asked the timeless question, "Where's all that money that I spent?"
 
In my case, a lot of it went into the pocket of the late, great Arthur Lee, mercurial genius of L.A. psychedelic/folk rock legends Love.

By the Summer of '93, word had spread that there was finally a hip venue in Northampton for touring rock bands. One of the booking agents I worked with called to see if I had an opening on a Monday night for Arthur Lee & Love, who were doing an East Coast club tour.

Unfortunately, Monday was the one night of the week I couldn't book, as there was a pre-existing condition known as "Blue Monday," where Bid Ed Vadas & the Fabulous Heavyweights played the white man's blues every week. I tried to persuade Big Ed to let me have one night -- I even promised to pay his usual guarantee for not playing -- but he wouldn't budge. I then tried to negotiate with Jordi Herrold, the owner/manager of local folk/jazz club the Iron Horse, and a notorious dickhead. He said that the date was available, but that he was disinclined to give it to me. Same thing at Pearl Street, the mainstream venue next door to the Bay State.
 
Undeterred, I booked the show at the Northampton Center for the Arts. Long story short, lacking the publicity arm of the other venues, and the hipster cachet of the Bay State, the show drew only about 50 people, and I took a bath. To add insult to injury, the next day, when I took Arthur out to lunch at the Northampton Brewery, he hit me up for another grand for songwriting royalties and the use of his trademarked logo on the Unloved double 7-inch. When I showed him the artwork for the record, which was a sketch of him by New Radiant Storm King's Peyton Pinkerton, he was livid, saying, "Who's that Ubangi-looking motherfucker? Is that supposed to be me? Looks more like Hugh Masakela!"
 
At considerable expense, the artwork was redone, and the following year, Arthur played the Bay State to a full house. I almost broke even on that one.
 
CH459: LUMBER

Here's a record that I can remember very little about. I don't remember the song titles, or much about the band. I remember their singer was named Todd. They were UMass kids, I think, and they paid for the pressing. This was another record that Zeke counseled me against putting out. I figured, hey, the more the merrier, right? My distributors were suitably unimpressed, and I think we sold less than a hundred total. Unfortunately, there was another equally nondescript but slightly less obscure band by the same name from the Pacific Northwest, and also a fairly good one from Australia who are still around.

Still, I must have liked them, because I wouldn't have released it regardless of whether or not they were footing the bill.

The Lumber who made this EP have since vanished. Into the woodwork, you might say.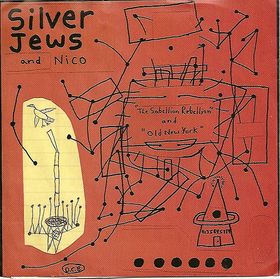 CH4510: SILVER JEWS/NEW RADIANT STORM KING Split 7-inch

The best-selling title in the history of the label, this one came about because of the fact that David Berman of the Silver Jews was an MFA student at UMass, lived in the same apartment as Zeke Fiddler, and had a mutual admiration for New Radiant Storm King. The Jews were originally a lo-fi art project by Berman in collaboration with Steven Malkmus and Bob Nastonovich of Pavement that found a home on the ultra-hip Drag City label. The band evolved into a vehicle for David's brilliant imagery and proved itself capable of musical depth and beauty, with or without Malkmus. At the time, Pavement was totally hot shit, indie rock gods of the moment, and that certainly didn't hurt sales of the record.

The tracks: "Sabellion Rebellion" and "Old New York" by Silver Jews; "Rocket Scientist" By NRSK.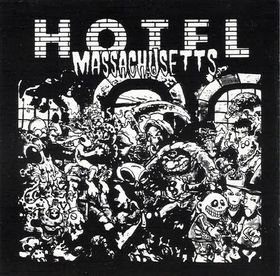 CH1005:HOTEL MASSACHUSETTS Compilation CD
The first Chunk CD was an attempt to capture the zeitgeist of the Bay State Cabaret, the live series that featured a tastefully curated calendar chock full of the cream of the Commonwealth indie rock crop.

From a now-deleted Wikipedia entry:

'Hotel Massachusetts' is a 1994 Chunk Records release compiling songs by some of the musical acts featured regularly at the Bay State Hotel, a now-defunct Northampton, Massachusetts venue, booked and MC'd by Chunk founder Mal Thursday. Its 23 tracks are notable for not only capturing a cross-section of the Northampton indie rock scene of the early 1990s, but for including rare tracks by then- or later-famous acts such as Sebadoh, Silver Jews, Lyres, and New Radiant Storm King.

Track Listing:
"Invocation"
"Skull" – Sebadoh
"Half Baked" – Zeke Fiddler
"Phone Call" – New Radiant Storm King
"Sunday" – Home
"Hooked" – Lumber
"I'll Make It Up To You" – Lyres
"You're No Boy Wonder/Nothing You Can Do" – The Unband
"Traces Of Alignment" – Skinner Pilot
"Miss America" – Tizzy
"I Love You, Girl" – Queer
"Falling Down" – Ray Mason Band
"Frog" – The Veronica Cartwrights
"Nuclear Man" – Angry Johnny and the Killbillies
"Four Wheeled Friend" – Fuzzy
"Alone At Last" – Steve Westfield
"Stolen" – Hoolapopper
"Miami" – The Dots
"Ten Long Years" – The Maggies
"Believe You Me" – Miss Reed
"I Should've Sued" – Squeek
"I Like My Life" – Philth Shack
"Good Advices" – Silver Jews

Though I haven't listened to it in many years, I was proud of 'Hotel Massachusetts,' which was intended as a musical snapshot of a time and place, and certainly succeeds on that level. I know I regretted some of the choices in terms of which bands made the cut, and looking at the track list now, I cannot recall some of them at all (who were the Dots?). The cassette version contained a few more artists, like Mother Holly and a couple of others, but we didn't make too many of 'em, as I recall. Also, the printer really fucked up Eric Talbot's great comic book cover art. The major accomplishment was that Chunk was now dealing in full-lengths, not just singles.
 
Ultimately, it would be our undoing.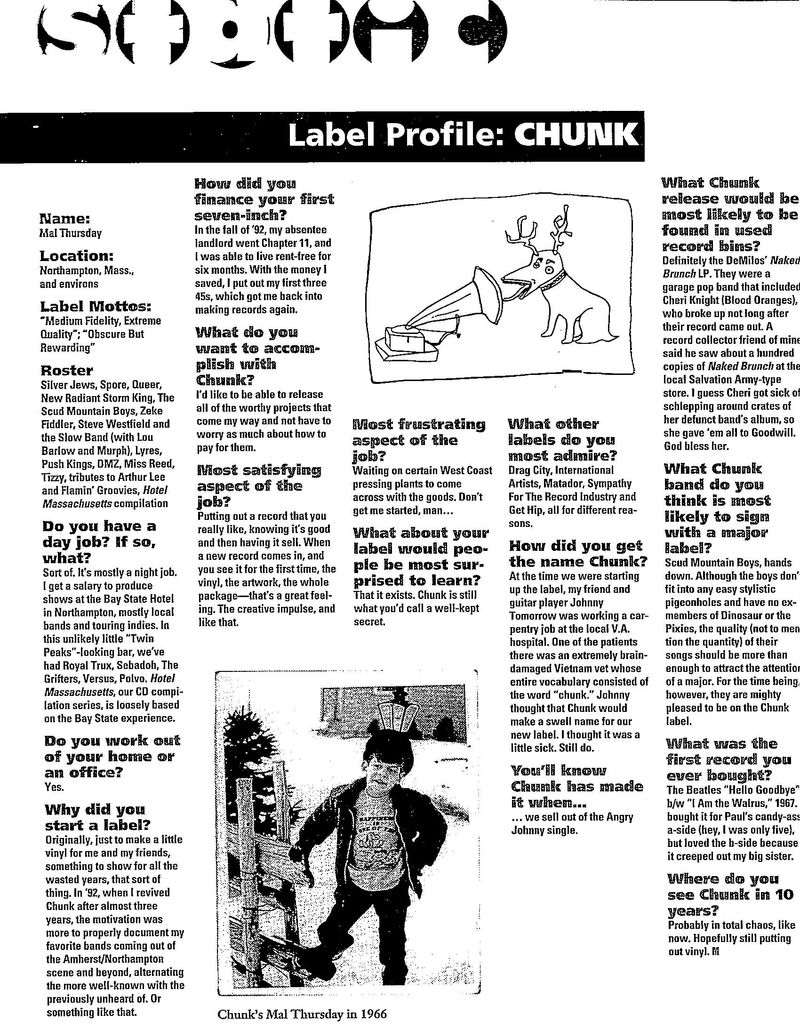 Chapter Four: The Beginning of the End

'Hotel Massachusetts' had sold well for a comp, and proved that Chunk was more than just a boutique label dealing in the hipper-than-thou 7-inch vinyl format. I wanted to find a band to groom for development into a major label act, that was as yet undiscovered, but who would be ready when the majors came calling. Like Sub Pop had done with the money they made when Nirvana signed with the David Geffen Company, Chunk could then further develop its roster of bands, and be a legitimate, profitable independent label.

One night, I was having a pint at the Northampton Brewery when it hit me that the little group playing the open mic was just the band I'd been looking for. The Scud Mountain Boys weren't your garden variety indie rock band. Far from it. They didn't even have a drummer. But they had a genius songwriter and a haunting, lonesome sound that was truly unique.

I decided to make them an offer they couldn't refuse. They didn't refuse, but they would later renege.

No less an authority than Robert Evans once said that "there are three sides to every story: yours, mine...and the truth."

Here's mine.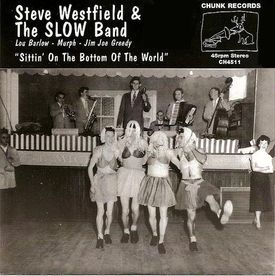 CH4511: STEVE WESTFIELD & THE SLOW BAND: Sittin' on the Bottom of the World/SCUD MOUNTAIN BOYS: Television Split 7-inch

Steve Westfield was a local singer-songwriter who had been around since the early '80s heyday of the Western Mass Hardcore scene. He was best known from his days with the Pajama Slave Dancers, a joke-punk act with several LPs to their credit, featuring titles like "Train Wreck on Prom Night" and "Full Metal Underpants." He later went solo, and made a series of records, of which "Sittting on the Bottom of the World," his side of this split 7-inch, is fairly representative.
The thing that helped garner sales, reviews, and airplay of this otherwise unremarkable performance was the presence of Sebadoh's Lou Barlow on the track. It also attracted the attention of Lou's new label Sub Pop, but they weren't interested in Steve Westfield. They were interested in a Slow Band all right, but not Steve's. It was the Scud Mountain Boys they wanted.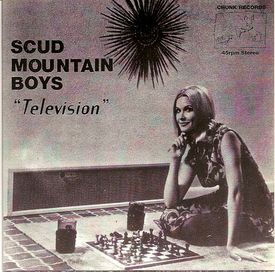 The Scud Mountain Boys - Joe Pernice, Bruce Tull, and Steven DeSaulniers - were the band on which I had chosen to focus my efforts to take Chunk to the next level. They had great material, a cool stage gimmick wherein they performed seated around a table, and a unique sound: confessional country rock on heavy downers. They put the depression back into "No Depression."
Their half of the record, "Television," captured their slow acoustic aesthetic perfectly, but was just a warm-up for the one-two punch that was to follow.

CH4512: TIZZY: "New Jersey"/"Betty vs. Veronica"

Tizzy was a band that was two-thirds female, full of quirky energy and poppy, punky songs. They were one of the bands featured on Hotel Massachusetts, and their 7-inch reflected the DIY
ethos of Chunk by its painstakingly hand-painted sleeve. The band members added the paint as fast as I could sell the records, which wasn't all that fast, but it sold respectably enough.


CH1007: SCUD MOUNTAIN BOYS: Dance the Night Away CD

Track List: Freight of Fire/One Hand/Peter Graves' Anatomy/Letter to Bread/Television/(She Took His) Picture/Where's the Playground Susie?/Combine/Silo/Reservoir/ Sangré de Cristo/ Sweet Sally/Closing Time/Kneeling/Helen

Whereas the Scud Mountain Boys' split 7-inch with Steve Westfield was intended as an appetizer, Dance the Night Away was meant to be the main course, a tour-de-force displaying everything the band did well. As the bigtime beckoned, the Boys had added former Hoolapopper frontman Tom Shea on drums and mandolin, and he appears on several cuts.
A couple of the tracks dated back to their days as the Scuds, an earlier, electric incarnation I had witnessed playing at Sheehan's, and later booked on one of the first Bay State Cabaret shows. I remember my foremost first impression of the Scuds had to do with Joe's girlfriend, who was quite lovely (the phrase "cupid's bow mouth" comes to mind). Some of Joe's best songs ("Grudge Fuck" comes to mind) were directly inspired by her.
The Scuds were OK, but the Scud Mountain Boys were great, and had indie cred. They were a band's band, a critic's wet dream.

Anyhoo, when I made my offer to sign the band to Chunk, the Scud Mountain Boys were still a fairly well-kept secret, and completely unknown outside of the Valley. We had a sit-down at the Bay State, with their producer and designated consigliere, Thom Monahan, sitting in. I offered them a deal that would include the split7-inch, the CD release of Dance the Night Away, a vinyl pressing of their previously cassette-only Pine Box (and also on 8-track cartridge, if possible), plus the all-important option for a third full-length, that would necessitate a buyout should they sign with a bigger label, as per my master plan.

We shook hands like honorable men, and I arranged to have our agreement drawn up by a local attorney who shall remain nameless, although I will say that she was the sibling of one of the Mamas and Papas. Unfortunately, by the time she actually drew up the contract, the records were already released, and the feeding frenzy had begun.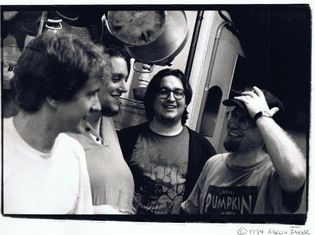 CH1008: MISS REED: Corn CD
Anyway, this was another band-financed effort that hoped to exploit the indie cred of the mighty Chunk label, but failed to sell for various reasons. It was too pop for a lot of the indie rock types, and too metal for the shoegazers. Also, it's best track was already on Hotel Massachusetts.

Miss Reed was a band that was less than the sum of its parts. Leader Ray Neades (pictured second from left) was a talented songwriter and excellent guitarist who I'd played with in the Cheetahs and who would later be part of the plus-size AC/DC tribute band Beefy DC. Bassist Frank Padellaro, who I also played with in the Cheetahs, would go on to replace Stephen Desaulniers in the Scud Mountain Boys, and front his own band, the genius King Radio. Dave Trenholm, another once and future Cheetah, is a skilled arranger and guitarist who would also be part of King Radio. Drummer Paul Pelis was a heavy hitter who would go on to play with several top combos.

Ray Neades passed away in December of 2009.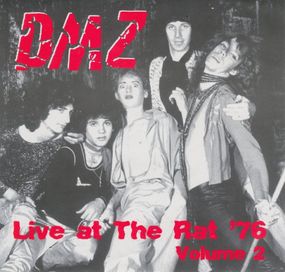 CH4513 & CH4519: DMZ: Live at the Rat '76 Volumes 1 & 2
Vol. 1: First Time is the Best Time/Boy from Nowhere/Go to School
Vol. 2:Ball Me Out/Lift Up Your Hood
These records came about as the result of another advance paid to Jeff "Monoman" Conolly of the Lyres, and were originally intended to be teasers for a full-length release that would also include a 1993 DMZ reunion show. Though that CD eventually came out a couple of years later, it was on another label, not mine.

These tracks are the very best recordings ever made of DMZ at the peak of their punk power. While their Sire LP suffers from overproduction and a bad mix, courtesy of Flo & Eddie, the Live at the Rat songs sound absolutely killer, having been remixed from the original multi-tracks and lovingly mastered by Erik Lindgren.

"First Time is the Best Time" was DMZ's first 45, and features an incredible vocal performance by Conolly that is an unholy marriage of Joey Ramone and Bryan Ferry. Studio recordings of three of the tracks wound up on Bomp's Relics LP, but those versions pale in comparison with these. "Go to School" was previously unissued in any form, and helped Volume One sell out faster than almost any other Chunk release.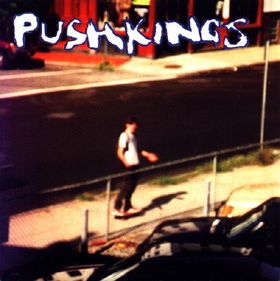 CH4515: PUSH KINGS:
Slow Down, This Is Not Monte Carlo

The Push Kings were nice, Ivy League boys who were seduced by the lure of indie rock obscurity. They sent me a demo that my girlfriend fished out of the pile of unlistened-to cassettes in my office, and popped in the tape deck. "They sound just like your beloved Pavement," she said, and damn if the songs didn't sound just like outtakes from Slanted and Enchanted. I played the Push Kings demo for Pavement aficionado Zeke Fiddler, who gave it a bemused thumbs-up.

Through David Berman, we arranged for Pavement's Stephen Malkmus to write liner notes for the resultant 7-inch EP, SlowDown, This is Monte Carlo. They were suitably dry and ironic:

"The all-around sound of this group reminds me of many things. The heritage is all-apparent: tense-chordal future sound, indeed! The orthodontist straightens my teeth, the PUSH KINGS rearrange them in a way only a god could design. Their sound is incisor rock, and if we are lucky, all bands will sound like this one day."

Chapter Five: The Big Gundown

1995 was our best year yet, at least the first half of it. I was on a roll, as every new release increased the buzz about the label. I even got a raise at the Bay State. I now had interns to help me with the day-to-day business of running the label. I had guitarist/accountant Frank Padellaro, formerly of Miss Reed, to help with the bookkeeping. I had a publicist to handle press and radio for the Scud Mountain Boys CD and the label as a whole.

I had made the right choice as to which band to focus my resources and energies upon, as the Scud Mountain Boys scored one great review after another, their CD was selling briskly, and they were now being courted by the likes of Sub Pop and Warner Brothers. Joyce Linehan at Sub Pop, somebody I had worked with since her days booking Green Street Station in Jamaica Plain (or was it T.T. the Bear's in Cambridge?), wanted the Scud Boys wicked bad, to use the vernacular. She arranged for them to be flown out to Seattle, to meet the head of the label, Jonathan Poneman.

I got left on the tarmac, so to speak.


CH1009: SCUD MOUNTAIN BOYS: Pine Box LP

"This time of year the light comes through the pines in flat beams and spark points, glancing off the frost that decorates the grounds of the light-studded medical cities. For a six-sided second I feel like I'm back in the haunted Piedmonts, a decorated major in the Japanese Inner Space Program, renewing my vow to bear down on the truth even if there is none for the hundredth time.

After the exodus of the Calm Reflectors I had started seeing the Scud Mountain Boys around town with their Baltimore haircuts, the guitarist's guitarist carrying his 1873 'trapdoor' Springfield rifle, the progeny of the muzzle-loading French Charleville muskets that had whacked so many Redcoats around these hills. I had heard it was the band's tradition to lay dinner on the table uncooked and then set the table on fire.

I was out for a walk with Mr. Fiddler the other night, when he turned to me and said, 'this is the time of year when the region is at peace with itself.' I turned to laugh in his face when the impulse subsided. He had been right of course. I'd already seen it happen in the slide projector's cone of lit dust: the November sky hovering over lives of dark employment like a televised clay bank, breech-loaders replacing muzzle-loaders, crows wired to the sky like marred pixels, portraits cubed into accordioned life while every single object of perception waited for us in the air conditioning. Yes, tennis crested in the seventies, killing Eddie Money and the last of the Holmby Hills Rat Pack, but how many times did we have to witness the L.A. fireplaces reflected in L.A. wineglasses before it ended?

You meet these suburban kids with Biblical names, but there are walls behind their eyes, strange mathematical mountains at whose base we sit playing our native keyboards and rinsing our teeth with digital snow. I'm starting to believe that the inscription above the portal describes this side, not the next.

Few people know that George Washington's favorite song was 'The Darby Ram,' or stop to think that before he was a statue he scratched his weld, got the hiccups, and danced alone in his room. All the 'human things.' He must have been scared when he fought in the woods, hiding in the dormant Christmas trees, his hand gripping the black walnut musket stock.

In those times and these we turn to the pacifics of a Gamelan orchestra for transport and release. We stand by the hind legs of a K car, listening to the new city cassettes, searching for some sign of human residence here beneath the justifiably uncelebrated Massachusetts sky.

This treasured early work brought calm forecasts and sad peace to our house. I hope you take it with you when you go.

- D.C. Berman, Original Liner Notes to 'Pine Box' LP

As promised, the LP reissue of the 'Pine Box' cassette was delivered on time to coincide with a series of showcase gigs in New York and Boston. I even had an old-timey circus-type showprint poster made to commemorate the releases. As I mentioned earlier, the attorney I'd hired had taken several months to complete the contract that had been agreed to by the band when had our sitdown in late '94. By the time she'd had it drafted, the band were no longer willing to sign it.

As they began to receive offers from bigger labels, they hired an entertainment lawyer named Josh Green, who counted R.E.M. among his clients. He told them in no uncertain terms that they didn't need to pay me anything. So one night I was summoned to the Scud mansion to discuss our deal. It was an ambush. The knives were out, and they would find their mark.

The band informed me that not only would they refuse to sign the contract to which they'd already agreed, but also that I would not be receiving a buyout, as they figured I had already recouped the money I'd spent to produce their records. Besides, they reasoned that any buyout I received would come out of their end of whatever deal they signed. Stephen D was particularly vehement that the original agreement wasn't "fair." Turned out that he had been nursing a grudge since the Scuds were left off the Hotel Massachusetts CD. Hey, if he'd bothered to give me a copy of the Pine Box cassette, I'd have gladly bumped Squeek or the Dots in favor of the SMB.

Joe demonstrated great balls by paraphrasing Sally Tessio from The Godfather: "It's nothing personal, Mal, it's just business."

Anyway, I walked away from the meeting completely shattered, enraged at the band's betrayal, and especially at myself, for not having gotten it in writing. I had counted on the friendship I'd forged with the guys in the band to somehow overcome their ambition.

How naive can you get?

I guess they figured I would take it lying down, turn the other cheek, and go away. Instead, I got on the phone to New York.
So they had R.E.M.'s lawyer, and he was telling them to blow me off? So I hired the guy who'd represented Scat Records when Guided By Voices signed with Matador, and he assured me that I'd get paid. Maybe not the $50,000 I might have made had I done the paperwork beforehand, but probably about half of that. Cool, I figured, that's enough to keep us going in the right direction.

A couple of days later, Stephen D approached me, obviously very pissed off. "What are you trying to do to us?" he asked.

"All I want is what you agreed to."

"The Sub Pop deal might not happen now. I hope you're happy."

"No," I told him, "I'm not happy at all. This whole thing has left a bad taste in my mouth."

He walked away. A few days later, I sat down with Joe Pernice at Rooster's, a diner in Sunderland, Mass., to try to come to a resolution of the dilemma.

He started by offering ten grand. I turned it down.

He asked what I'd be willing to accept. I told him.

I should've asked higher, but I liked and respected the guy, especially his talent. The guy's a fucking genius. And an excellent negotiator.

He said we should meet in the middle. I stupidly accepted.

We shook hands, for the last time.

My lawyer ended up taking almost a third of the payout, leaving me with enough money to make a couple of full-lengths and a 7-inch or two. Unfortunately, back when I was expecting 50 grand, I committed to a some records that ended up selling less than zero, so that money was already lost, so to speak.

CH1006 SPORE/QUEER: Phuko & Flanista Split LP
This split LP took a while to actually come out, so despite the matrix number, it actually was released months after CH1007 and CH1008, by which time both Spore and Queer were in their decline phase, or already broken up, and past their peak as commercially viable indie rock bands. Or so the dismal sales of this record would indicate.
Not that there wasn't some good stuff to be found on it, including Queer's cover of "Hot Child in the City" and the two bands covering each other's songs, but I was stuck with boxes and boxes of unsold Phuko & Flanista LPs that ended up in the local landfill after the label went under. But I'm getting way ahead of myself.

Chapter Six: After the Gold Rush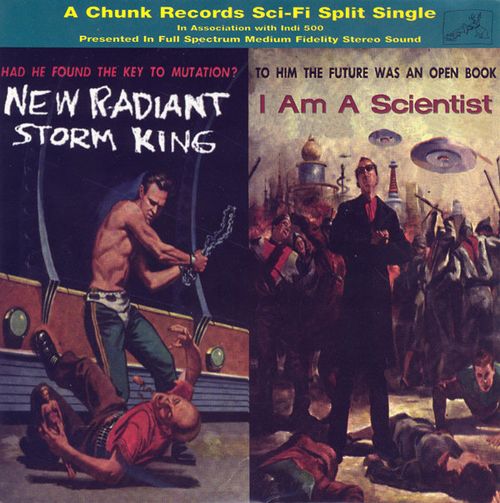 At the end of August 1995, I moved with my then-girlfriend from our downtown Northampton apartment to a remote two-story farmhouse at 23 Beaver Drive in South Deerfield, Massachusetts. There was an above-ground pool and a spacious downstairs bedroom that became the new corporate headquarters of Chunk Records.

A week later, my girlfriend moved out. She later said of our two-year relationship, "I was young and lost. What was your excuse?"

I had been abandoned by both my girlfriend and by the Scud Mountain Boys, who, having paid me off, were now recording their debut album for Sub Pop. I was pretty desolate, but was cheered a bit when the buyout check arrived in the mail.

In November, I had a week-long whirlwind courtship, followed by an impulse marriage to Wednesday Thursday. Most of my friends didn't give the marriage six months, but we proved them wrong. It lasted a year and a half.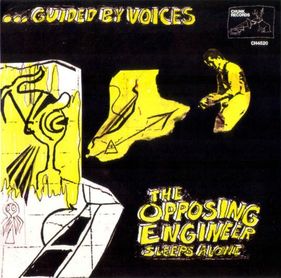 CH4520: GUIDED BY VOICES: The Opposing Engineer Sleeps Alone/NEW RADIANT STORM KING: I Am a Scientist Split 7-Inch

Here's a near-perfect record in the grand tradition of split singles like the Sonic Youth/ Mudhoney "Touch Me, I'm Sick"/"Halloween" (orignally released on Sub Pop, ironically enough), where the two bands covered each other's songs. It is perhaps Chunk's finest hour.

Matt Hunter of New Radiant Storm King was a big fan of Guided By Voices, and soon found his band sharing bills with the Ohio-based lo-fi legends. Bob Pollard of Guided By Voices was a big fan of New Radiant Storm King, and so this split 7-inch came to pass. It was originally going to be released on as the first release of a label called Indi 500, a fledgling enterprise started up by, if I recall correctly, Nate Albert of the Mighty Mighty Bosstones and filmmaker Chris Appelbaum, among others, but the venture got back-burnered when the principals all had found they had better things to do than run an indie label. That thankless task is reserved for schmucks like me. And thus the record fell into my lap.

GBV chose to cover "The Opposing Engineer Sleeps Alone" from NRSK's difficult second album Rival Time, while NRSK returned the favor by turning in a stellar rendition of "I Am a Scientist" off of Bee Thousand. This would be the last Storm King release to feature original drummer Elizabeth Sharp.
I would be remiss if I didn't mention the sleeve art. The GBV side sported a collage by Pollard, while the NRSK side featured artwork borrowed from '50s sci-fi paperbacks. At the time, I was working with local graphic desgner Eric Olsson, who did the layouts of many of the best-looking records we ever did, including all three Scud Mountain Boys releases, the two DMZ 45s, and this one.

CH1012 THE VERONICA CARTWRIGHTS: One Careless Match CD

Prior to this record, the Veronica Cartwrights previous releases were all Chunk products: their 3-song 7-inch from 1993, "A Message to Pretty" on 1994's Unloved and "Frog" on Hotel Massachusetts. And so it came to pass that the band's full-length debut, One Careless Match, would bear the Chunk logo as well. Unfortunately, it also bore the imprint of another label (whose name escapes me) started by this guy (I think his name was Corey) in direct competition with Chunk, who hoped to take advantage of our distribution channels and indie cred by making it a joint venture.

The upside was that the other label paid for the pressing; the downside was that the record sold poorly, and the guy from the other label kept pestering me for money that wasn't there.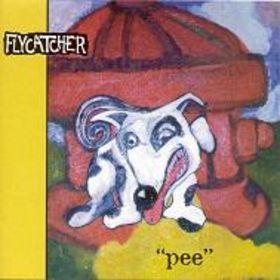 CH1013: FLYCATCHER: Pee CD
Track Listing: Pissed On/Winter of Hate/Boy du Jour/Knuckle Under/Dog Whistle/Pick up Sticks/A Tasty Crew/Nerve/WashoutRunning with Scissors/I Smell Blood/Suck/27/A Butterin' We Go

Flycatcher was supposed to be Chunk's Nirvana. Instead, the band helped dig the label's grave.

A record I committed to back when I still expected a 50 grand buyout from Sub Pop, Pee was already in production when the Scud deal went south. Otherwise, I would have pulled the plug. Not because of the music on the record, but because the band had apparently signed a contract with some Manhattan Rock Skank who was a total mental case, and who bedeviled me with phone calls threatening all manner of legal mayhem. I wasn't about to shelve the record, since it was too late to cancel the order from the pressing plant and the artwork was already done.

Despite being overly derivative of Nirvana, the album definitely has its moments, and sounds great, thanks to the stellar production of Mark Alan Miller. There was also a limited edition sampler 7-inch released simultaneously.
Unfortunately, the band broke up right around the time of its release, and sales were next to non-existent. Not exactly what we needed after the Scuds' defection.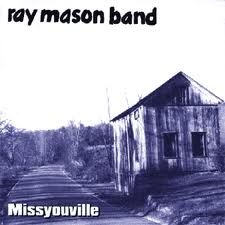 CH1015 RAY MASON BAND: Missyouville CD

Ray Mason is a Western Mass music legend who has been cranking out his brand of "Silvertone Pop" for decades. Chunk had provided distribution for Ray Mason Band's Between Blue and Okay CD, and Ray's "Falling Down" was a highlight of the Hotel Massachusetts compilation CD. Although the record-buying public was largely indifferent to Between Blue and Okay, I agreed to release the follow-up. Part of the reason being that I was expecting a big windfall from the Scud Mountain Boys signing at the time, so I could put out Missyouville as a "loss leader," because it was a damn fine record.

Ray was fond of saying of his often under-attended live shows, "I play the same whether there's six people in the audience or half a dozen." Coincidentally, this album sold in the dozens, although it probably made more money for Ray than any other record in his catalogue, because the following year, when the ship was going down, I gave him boxes and boxes of Missyouville CDs at no cost, to sell at his gigs. Since the Great Scud Mountain Buyout turned out to be something less than the bonanza I had once anticipated, the dismal sales of this record and a couple of other non-starters pretty much blew the buyout loot.

Still, a damn fine record, and I'm glad we put it out.

HAMLET IDIOT:
CHD1016: Tango Palace CD
CH4517: Don't Let Them/Hypnotized 45

Here's a couple of records I don't remember a whole lot about. Hamlet Idiot was an Amherst-based noise outfit who made a series of obtuse, skronky records with producer Steve Albini. I do recall that the band paid for the pressings, provided the cool cover art, and headlined an underattended record-release show at the Bay State.

Hamlet Idiot's fearless leader Dylan Metrano later formed Tiger Saw. Although the band was pretty obscure in their day, Hamlet Idiot reunited in 2005 for a couple of shows in the Boston area. No word on the attendance.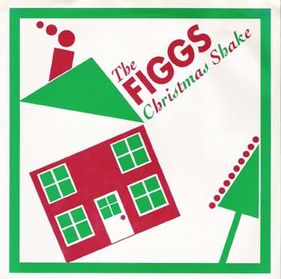 CH4518 THE FIGGS: Christmas Shake 45

Here's another record that got delayed until it was too late to make a profit on it. Due to the demands of Figgs' manager Brad Morrison, and then having to wait for the unremarkable cover art to come from the graphic artist dude, this 7-inch got released about three weeks before Christmas, and thus sold only a fraction of what it might have.
Let me just say here that the Figgs were, and are, awesome, a great band with great material that should have been the kings of pop-punk, but unfortunately got beaten to the marketplace by Green Day.

At the time of this release, the Figgs had just gotten signed to Capitol, where they released their somewhat disappointing 'Banda Macho' album. Some of the material on this 7-inch eventually got rereleased on a Capitol sampler CD.

The EP combined group originals with a sparkling cover of the Kinks' "Father Christmas," and along with the Cheetahs' "A Message to Santa Claus," puts Chunk alongside K-Tel, Ronco, and other great purveyors of holiday hits.

The Figgs' Mike Gent responds:

"A manager who was difficult? You actually lose money selling 45's??? You don't say?...Also, 'Banda Macho' was not a disappointment for me. I bought at least three guitars, two amps, paid my rent for two years and made 'The Figgs Couldn't Get High' with Banda Macho money."
I stand corrected. It was actually the third album I found disappointing (too many songs from the other guitar player). 'Banda Macho' was a great record.

CH1018 DRUNK STUNT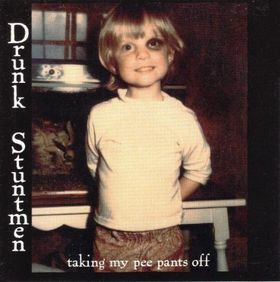 MEN: Taking My Pee Pants Off CD

Drunk Stuntmen originally hailed from Taunton, Mass., and came west to the Pioneer Valley in the guise of a high-energy jam band called Soup ("Bring a bowl for Soup" was their slogan, as I recall). The band changed directions in 1995, reinventing themselves as whiskey-swilling country rockers. In the process, they alienated their UMass hippie fanbase but gained renown among the local indie rock cognoscenti.
Their first release under the Stuntmen moniker was Taking My Pee Pants Off, recorded in their basement by guitarist Terry Flood's brother Mike (who was immortalized by Sebadoh in their song "Flood"). True to the Chunk aesthetic of "Medium Fidelity, Extreme Quality," the disc is a little rough around the edges, but features some great tunes, most notably Alex Johnson's "Statue of Joe Raposo" and the album opener, Steve Sanderson's "Jesse James Dean," which paraphrases Davey Crockett's immortal line, "You can all go to hell/I'll go to Texas."
Words to live by, brother.

CH1019: TAG SALE: Trashed and Bent CD

By the end of the '90s, Chunk was a going concern in name only, as the day-to-day business of running the label was no longer my focus. Surviving was more my immediate concern at the time. However, our last two releases, although financed by the bands and released through a distribution network that was a shadow of its former self, are among my all-time favorite Chunk records.

Tag Sale was a local punk squad made up of several of my friends that was a bit polarizing, as they were loved and hated with equal vehemence by the local scenesters. I loved 'em, and I still listen to Trashed and Bent, their lone release, a claim I can't make about a lot of Chunk stuff. I even co-produced a couple of the tracks, which we recorded at the end of a chaotic video shoot for "Jet" (see Appendix B).

Among the highlights are "Rear View," "Space Frontier," and "Traversing the Wave," an homage to the Pixies that is one of the live tracks at the end of the disc.

CH1020: THE COOPERS: American Car CD

The last ever Chunk record, put forth by a young garage band in suits and ties whose demo had caught my ear. I really loved this one song about the singer buying pot in Pulaski Park, but this great song was excluded from their debut album, and since there would not be a follow-up, never got a release. I had wanted to direct a music video for that song, but since it wasn't on the CD, I did one for the title track, an unconscious plagiarism of Billy Idol's "Dancing with Myself."

The video is a visual tribute to A Hard Day's Night, shot on black and white super 8 film. Unfortunately, on the day of the shoot, we quickly lost the light, and the second half of the video is pretty dark.

Jed Smith, the leader of the Coopers, is still active musically in the NYC area, and tried to get in touch with me a while back via MySpace. I'll have to get back with him, now that I've listened to his old band's record for the first time in years.

Postscript

When I originally sat down to write "The Chunk Records Story," I had no idea it would take me four months to finish telling the tale. I made a conscious decision to focus on the music as much as possible, rather than on the often insane goings-on behind the scenes. As it was, I'm sure I pissed a few people off with what I did write. In fact, I know I did, in fact, as I received a message from Angry Johnny saying that I had made him, well, angry. Anyway, in respect to various individuals' privacy and my sense of self-preservation, I left out a lot of bad shit.

Frank Padellaro (King Radio, Scud Mountain Boys, Cheetahs, Miss Reed, etc.) put it this way:

"In your defense, I've found your history extremely entertaining and surprisingly even-handed. I laughed out loud when you described Miss Reed as 'less than the sum of its parts.' It was my favorite review since, 'this record is blander than corn and harder to digest.'

"The part you are really missing in the downfall of Chunk is how you were completely out of your mind. It isn't like you made one or two bad decisions. You were making them too fast to count.

"The thing is, I miss those days more than I care to admit, and you, your delusions of grandeur, and your bitter wit will always stand out as high points in my memory.

"In the end, Chunk Records was a mirror image of you. It was hard to tell if all those records had any impact on anyone, until they were gone, and you realize what an empty hole was left in their place.

"The day you left the Bay State, the Northampton music scene started its long slow death, or at least it contracted some kind of withering illness. The day Chunk put out its last record was the day most of our delusions died. Without your boundless influx of positivity and energy, it was impossible (for me anyway) to suspend disbelief. Most of us woke up one day to realize we were coffee shop employees, cooks and sales clerks."
Thanks, Frank.

I no longer have any of the master recordings of Chunk's 30-odd releases, save for a CD-R of the Cheetahs' "A Message to Santa Claus." I have very few of the actual records in my possession. After my marriage broke up, I stored the back catalog in Frank's garage. When his marriage broke up, he moved out of the house, and all the records got swiped by the cleaning crew. They eventually wound up at the Hadley flea market, and in the hands of several local collectors. I bought a few on Ebay, but it's kind of tough having to buy back records that I paid to make, and having to pay collector's prices. thanks to Ken Reed of Main Street Records for selling me at a fair price the GbV/NRSK split that I had sold him all those years ago.

Appendix A:
Announced but Unreleased: 13 Chunk Records That Never Saw the Light of Day

ARCITECHTURAL METAPHOR/SONS OF THE CORPORATE DOG Split 7"

THE CHEETAHS: It's All Going By Too Fast LP/CD

DMZ: Live at the Rat '76/Live at the Middle East '93 CD

ZEKE FIDDLER: "Socket" 45

Framin' Gloovies: A Tribute to the Flamin' Groovies LP/CD

Hotel Massachusetts II Compilation CD

LYRES: "Zebra in the Kitchen" 45

THE MALARIANS: Finished in This Town CD

NEW RADIANT STORM KING: Singular, No Article CD, My Little Bastard Soul LP

SCUD MOUNTAIN BOYS: Pine Box 8-Track Cartridge

TAG SALE: Fuck the Age Difference EP

THE UNBAND: "Why Do You Think They Call Us Dope?" 45

Several of these titles eventually saw the light of day on other labels. Most of 'em remain unreleased.

APPENDIX B: Music Videos Directed by Mal Thursday

HOSPITAL: "Crazy Train"

TAG SALE: "Jet"

THE COOPERS: "American Car"