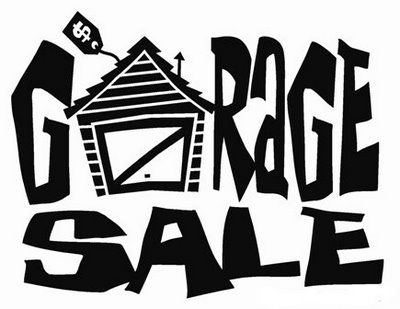 Mal Thursday's Online Garage Sale
Mal Thursday here. I have decided to part with some of my most treasured pop culture artifacts, in order to help us keep the ship afloat and rocking. I've added some new items and will be adding more, so keep checking back. Overseas shipping is additional, and Austin-area residents can save on shipping by arranging pick-up.  If you don't want to buy anything, you can also donate via PayPal and Patreon.. Thanks for your support.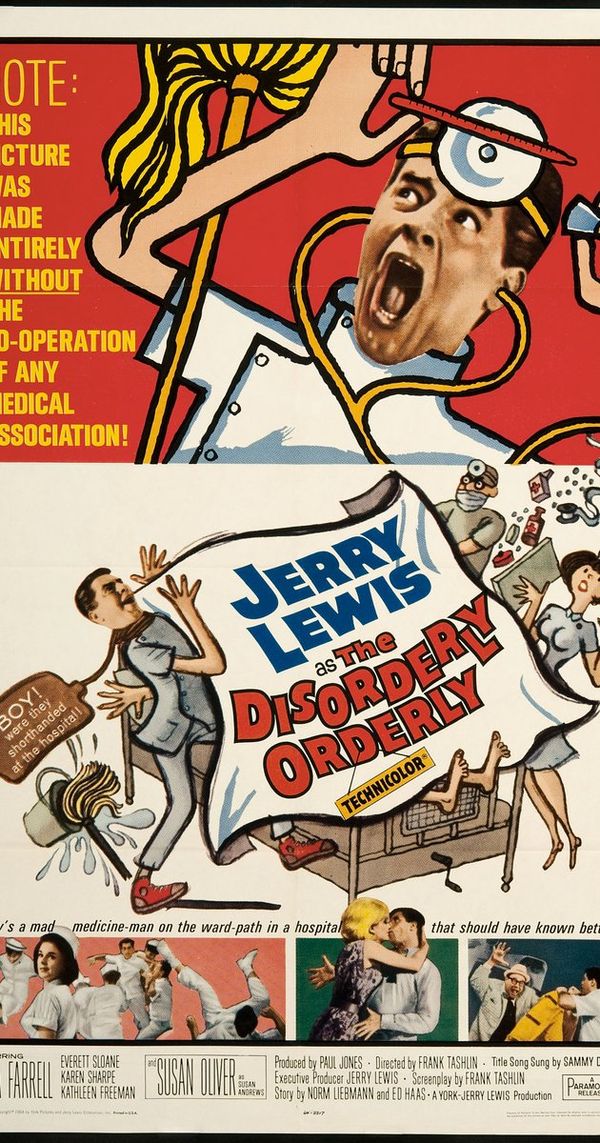 The Disorderly Orderly (1964)
Essential poster art for the Lewis aficionado. Professionally framed. Will deliver to Central Texas.
           $299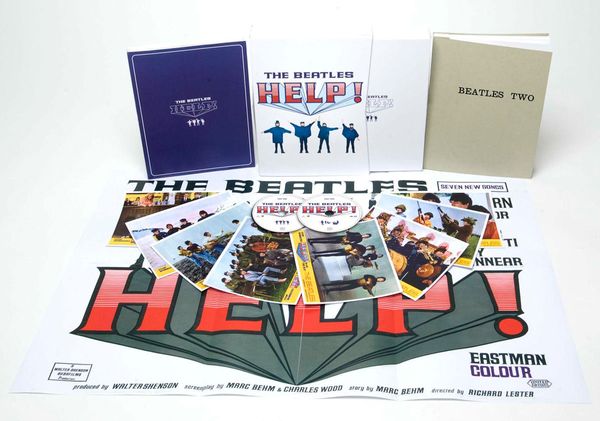 The Beatles' Help!
Another item that's painful to part with, this deluxe DVD boxed set contains the HELP! Theatrical Movie, digitally restored and newly created 5.1 soundtrack; a 30 minute documentary about the making of the film with Richard Lester, the cast and crew. Includes exclusive behind the scenes footage of The Beatles on set; A Missing Scene Featuring Wendy Richard; The Restoration of Help! An in depth look at the restoration process; Memories of Help! The cast and crew reminisce; Theatrical Trailers; 1965 US Radio Spots; a reproduction of Richard Lester s original annotated script; 8 lobby cards; film poster, and a 60-page book with rarely seen photographs and production notes from the movie.

     $39.99 USD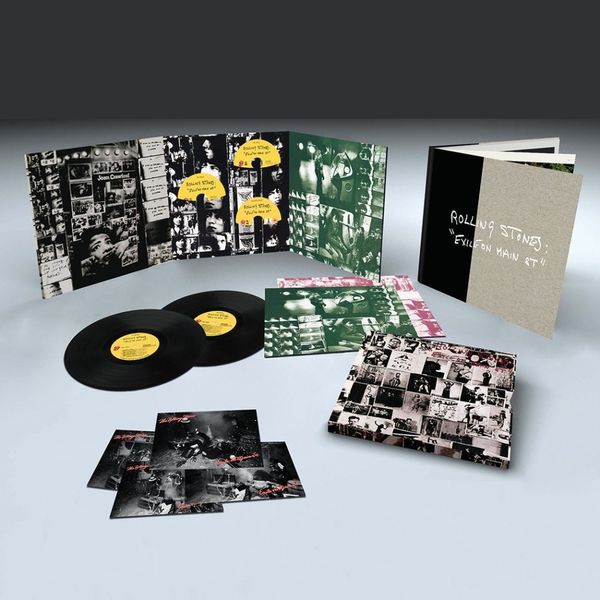 The Rolling Stones: Exile on Main St. Deluxe Edition
Super deluxe edition boxed set includes bonus CD, bonus DVD, double vinyl LP, four postcards, 64 page cloth bound book featuring the rare and acclaimed Dominique Tarle & Ethan Russell photographs, 1972 U.S. tour photographs, first time published memorabilia collection and the story of Exile. Open but unplayed (Mal's turntable was destroyed in a car wreck shortly after purchasing this set). A must have for Stones aficionados. 
           $89.99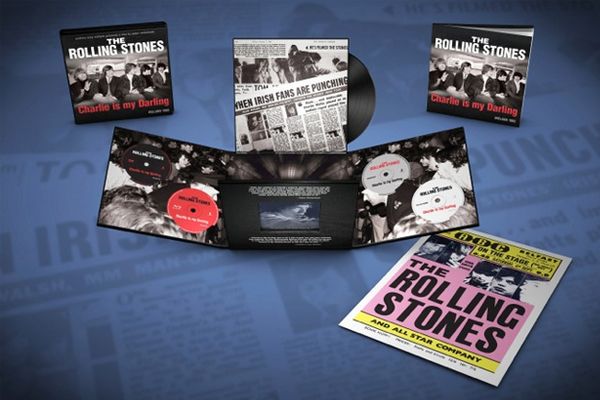 The Rolling Stones: Charlie Is My Darling Deluxe Edition
Here's one that's really difficult to part with: The Rolling Stones' Charlie is my Darling - Ireland 1965 Super Deluxe Box Set includes both DVD and Blu-ray discs that incorporate the new 2012 version of the film as well as the director s cut and producer s cut, plus significant unseen additional performance and other footage shot in Dublin and Belfast in September of 1965, bonus content, two audio CDs, one of which is the film s soundtrack album and the other a compilation of 13 live recordings the band made over the course of their 1965 UK tour. A 10 inch vinyl record of the live material is also part of the package, as well as a replica poster heralding the September 4, 1965 date they played in Belfast. Excellent/near mint condition.
     $69.99 USD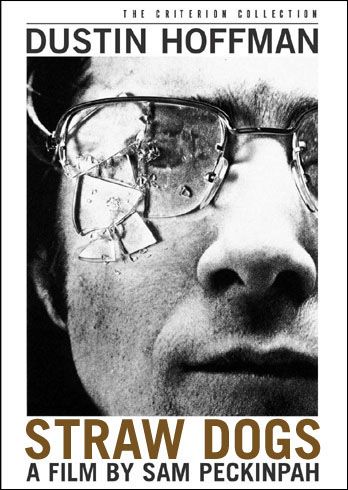 Straw Dogs
Out of print but essential two-disc 2003 Criterion edition of director Sam Peckinpah's controversial 1971 psychodrama STRAW DOGS, starring Dustin Hoffman and Susan George. Not the lame 2011 remake with James Marsden and Kate Bosworth.
         $19.99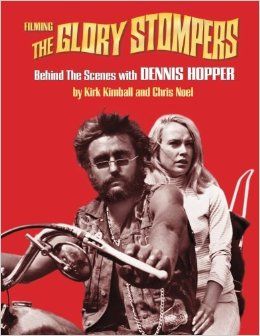 Filming the Glory Stompers: Behind the Scenes with Dennis Hopper by Kirk Kimball and Chris Noel
A fascinating, graphically mesmerizing, behind-the-scenes look at the making of one of the greatest biker flicks ever made, 1967's THE GLORY STOMPERS, starring Dennis Hopper, Chris Noel (co-author of the book), Jody McCrea, Jock Mahoney, and Casey Kasem. Tons of color pics and rare promotional artwork. A must for any fan of motorcycle movies.
     $19.99 USD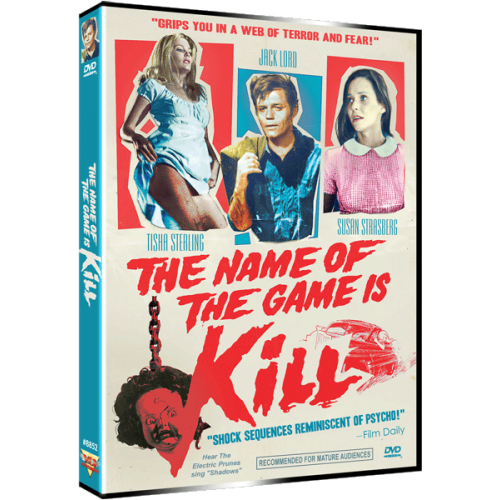 The Name of the Game is Kill!
Jack Lord and Susan Strasberg star in this psychological thriller that will blow your natural mind. Also starring Tisha Sterling and T.C. Frank. Featuring music from The Electric Prunes. It's murder, baby!
      $9.99 USD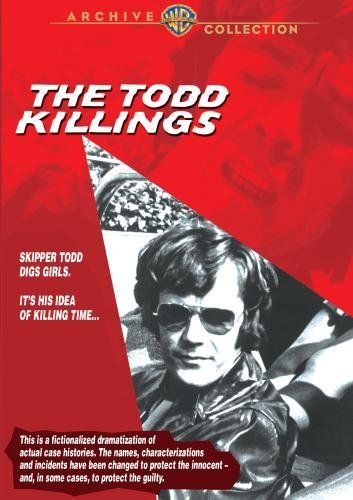 The Todd Killings
Director Barry Shear's 1971 true crime tale "The Todd Killings" a/k/a "A Dangerous Friend" a/k/a "What Are We Going to Do Without Skippy?" is based on the real life case of mid-'60s murderer Charles Howard 'Smitty' Schmid, Jr., the so-called "Pied Piper of Tucson." Schmid, here renamed Skipper Todd, killed three teenage girls, the first for kicks, the last two to cover up the first one, and enlisted the help of an adoring group of high school kids as his accessories after the fact.
      $7.99 USD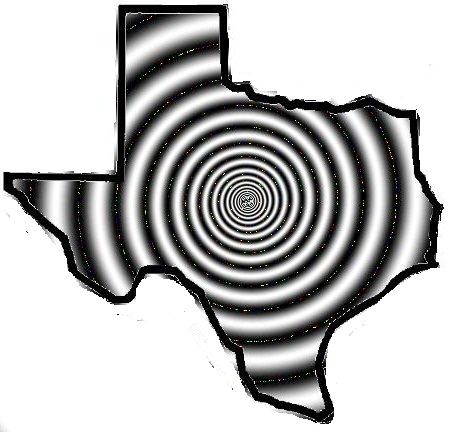 The Texas Pint Glass Collection
A dozen Texas brewers, 24 pint glasses.
           $149