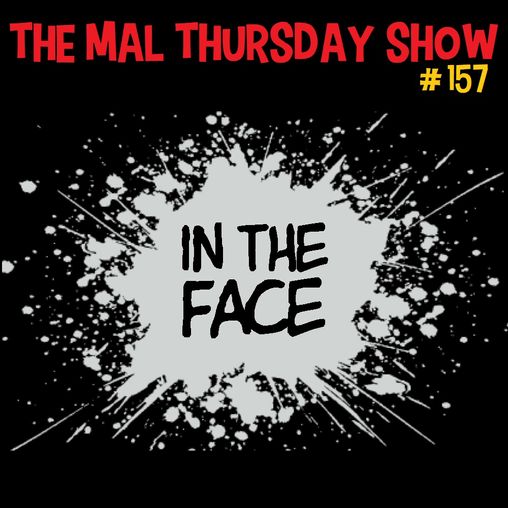 Another smashing episode of The Mal Thursday Show, with the Word of the Week being "Face." In the second hour of the show, it's a musical Indentikit with songs about Eyes, Mouths, and other facial features. Featuring a double shot of King Khan & The Shrines and a wild trip in Mal Thursday's Texas Tyme Machine. Presented in Living Monophonic and Ultrasonic Stereophonic Sound. Originally broadcast 30 May 2019.
You can donate to the show via PayPal or via Patreon.
Playlist:
T.C. ATLANTIC: Faces
THE PLAGUE: The Face of Time
THE CRAWDADDYS: Pretty Face
THE KINKS: Funny Face
THE BYRDS: Have Your Seen Her Face
McLEMORE AVENUE: About Face
THE CONCEPTS: Faces Come, Feelings Go
TUCKER ZIMMERMAN: A Face That Hasn't Sold Out
THE HONEYCOMBS: Just a Face in the Crowd
THE HOLLIES: Tell Me to My Face
KING KHAN & HIS SHRINES: 69 Faces of Love
NELSON RIDDLE: Your Zowie Face
OSCAR PERRY: Face Reality
BOBBY FULLER: Angel Face
ZAKARY THAKS: Face to Face
SIR DOUGLAS QUINTET: Stoned Faces Don't Lie
THE UNDISPUTED TRUTH: Smiling Faces Sometimes
IGGY & THE STOOGES: Your Pretty Face Is Going to Hell
LES FLEUR DE LYS: Mud in Your Eye
THE SOUND EXPLOSION: In Your Eyes
SPIRIT: Girl in Your Eye
TIGER BOMB: Blue Eyes
NEIL CHRISTIAN & THE CRUSADERS: Green Eyes (I Like It)
THE ROMANTICS: When I Look in Your Eyes
THE VICE BARONS: Five Eyes on You
THE COUNT FIVE: Pretty Big Mouth
THE SIDEWALK SOUNDS: Mouth
THE PRETTY THINGS: Mama, Keep Your Big Mouth Shut
THE DEE JAYS: Dimples
THE SHERLOCKS: The Skin of My Teeth
DAVE BERRY: Don't Give Me No Lip
GENE PITNEY: Just One Smile
JIMMY McGRIFF: When You're Smiling
KING KHAN & THE SHRINES: Bite My Tongue
TY SEGALL: The Tongue
THE YEAH YEAH YEAHS: Black Tongue
JACK WHITE: Trash Tongue Talker
THE DOWNLINERS SECT: May the Bird of Paradise Fly Up Your Nose
SAMMY DAVIS JR: Look at That Face
Tune into The Mal Thursday Show every Tuesday at 8 pm UK, and late nights Thursday, Saturday, and Sunday on Trash Can Radio, London; Thursdays 10 pm Eastern on Surf 97.3 FM; Fridays 7 pm Europe, 6 pm UK, 1 pm ET with rebroadcasts Saturday and Sunday on Radio LUX.
The Mal Thursday Quintet Bandcamp page
SUBSCRIBE TO THE MAL THURSDAY SHOW | SUBSCRIBE TO RADIO MUTATION | TWITTER | FACEBOOK | THE MAL THURSDAY SHOW PODCAST ARCHIVES